October 14, 2022
By admin
INFOCIMA Nº 21 – SEPTEMBER 2022
The Smile of the Month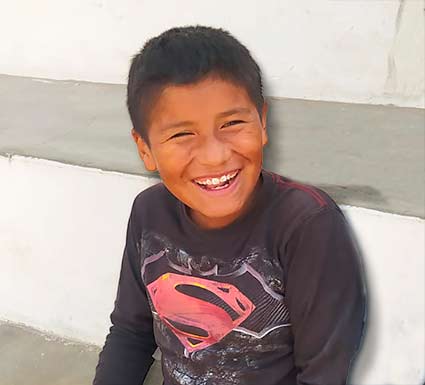 Hello, my name is Anderson Palomino; I'm 10 years old and I've been at CIMA for a year. Before coming to CIMA, I spent a lot of time playing online the internet. At home, I woke up late, but at CIMA I learned to get up early. I really like the music workshop where I learn to play the piano and drums.  I am now a member of the musical group "Wayra Marka". I also like the fabric painting workshop where I learn to paint. I like to play basketball, marbles and spinning tops with my teammates. When I grow up, I would like to be a great musician. I am grateful to all the friends who support CIMA.
---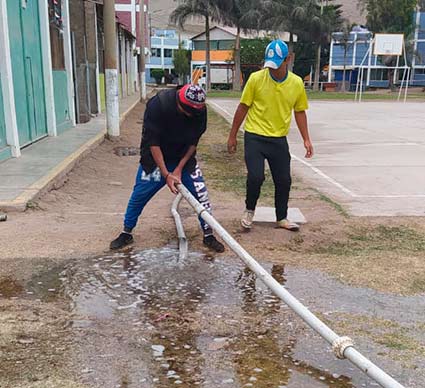 Workshops and various activities
Garden maintenance and irrigation
Having a beautiful house with ornamental plants and green gardens is an activity that requires a lot of dedication, especially when water is scarce. At CIMA, we have 2 wastewater treatment plants, named 1 and 2. All wastewater goes to Plant 1, where liquids are separated from solids. The liquids go to Plant 2 and the solids, once treated, go to composting. Once treated, the liquids are used to irrigate agricultural land and gardens. Through this activity, children discover the importance of water reuse and environmental protection.
---
Testimony of Carlos Quispe
Ex CIMA
Hello, my name is Carlos Quispe; I am an alumnus of CIMA. When I was a kid, I
---
Testimony of Moisés Santos
Collaborator
Hello, my name is Moisés Santos and I work at CIMA as an educator.  The CIMA home is a place where children have the opportunity to correct negative situations caused by the family or the social environment.   I am responsible for a group of young people between 15 and 17 years old. It is an enriching experience because we are responsible of the lives of children who arrive at CIMA. We work with each of them to solve their problems and empower them as a person. We seek to foster order and discipline with love and respect. Some families have not been able to teach the right path to their child, leading to finding a compensation elsewhere, to meet the psychological needs.  It is enriching for me to know that, through the work I do with these young people, I see an evolution in their behavior.  When they leave CIMA, most of them have become good people. They have the means and knowledge to meet their needs and those of the family they will form someday. They are the living proof that CIMA helps change our habits, to become the pride of our families and our society.   After returning to his family, it happens that a young man comes to visit me and says: "Professor, do you remember what you taught me? That's what I practice now and I'm doing it very well!  What you and other educators taught me helped me become the pride of my family. Thank you professor, thank you for everything".   These words are the best gift an educator can receive, knowing that this effort, this vigilance, and these calls to attention and conscience, have served this young man to become a person.   It is true that CIMA is the place where hope lives. Thanks to all those who invest their time and savings in the rehabilitation of these young people, a change can be achieved not only in them, but in society as a whole.  Thank you all for your help.
---
Birthday of the month:
Birthday of the month:
Sebastián Linares
Rodrigo Vargas
Anderson Palomino
Collaborators:
Pilar Vargas
Dina Manani
Mauro Chocce
Pedro Ramos
People as special as you deserve happiness and more: Happy birthday!
---
New arrivals at CIMA:
Luis Reyes
Luis Arce
Diego García
Vagner Mafaldo
Juan Velasco
We warmly welcome you to your new home. We wish you a happy stay.
---
News:
On Sunday, September 18, we had the pleasant visit of our friends from the "Avanzada Católica" movement. We had a great time, with various recreational, educational and spiritual activities. We had an encounter with God and with ourselves. Thank you "Avanzada Católica".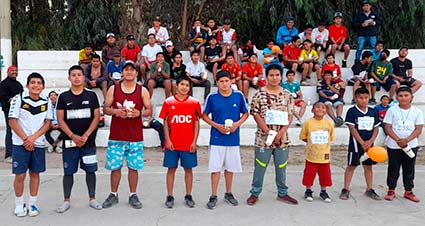 Spring has arrived and with it the sun, the joy and above all the warmth of friendship. Wednesday September 21, after the educational activities and workshops, we organized a marathon: our children and teenagers set off happily for the starting point of the marathon and CIMA was the arrival point.
Welcome friend Jonas. You know that CIMA is your home and that it is good to have you with us. Jonas Pfauter is a German volunteer who came back to stay with us until mid-October, helping us in various activities and with the mathematics class.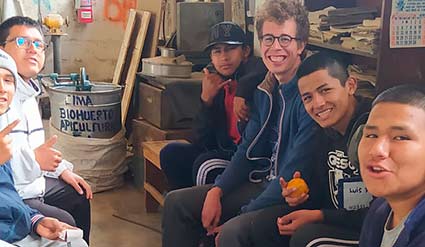 We also welcome Paul Deichmann, a young German volunteer from the KMW (Kindermissionswerk) program. He will be with us for a year. We hope your stay at CIMA will be a great experience for you.
On Friday, September 30, CIMA's children and collaborators received a lecture on the biodigester: we learned how to care for a biodigester, using biogas and biol. We also learned how to adapt to climate change. Thank you to the students of the Agrarian University La Molina for this conference.
---
We apologize for the delay in publishing this issue of INFOCIMA. Everything got complicated. I was in Canada until last Monday and could not correct the text until my return to Peru. Also, Professor Hernan is in Argentina and he is responsible for the layout and posting of the news. We hope to correct this delay for the next issue. Thanks for your understanding.
Jean-Louis Lebel